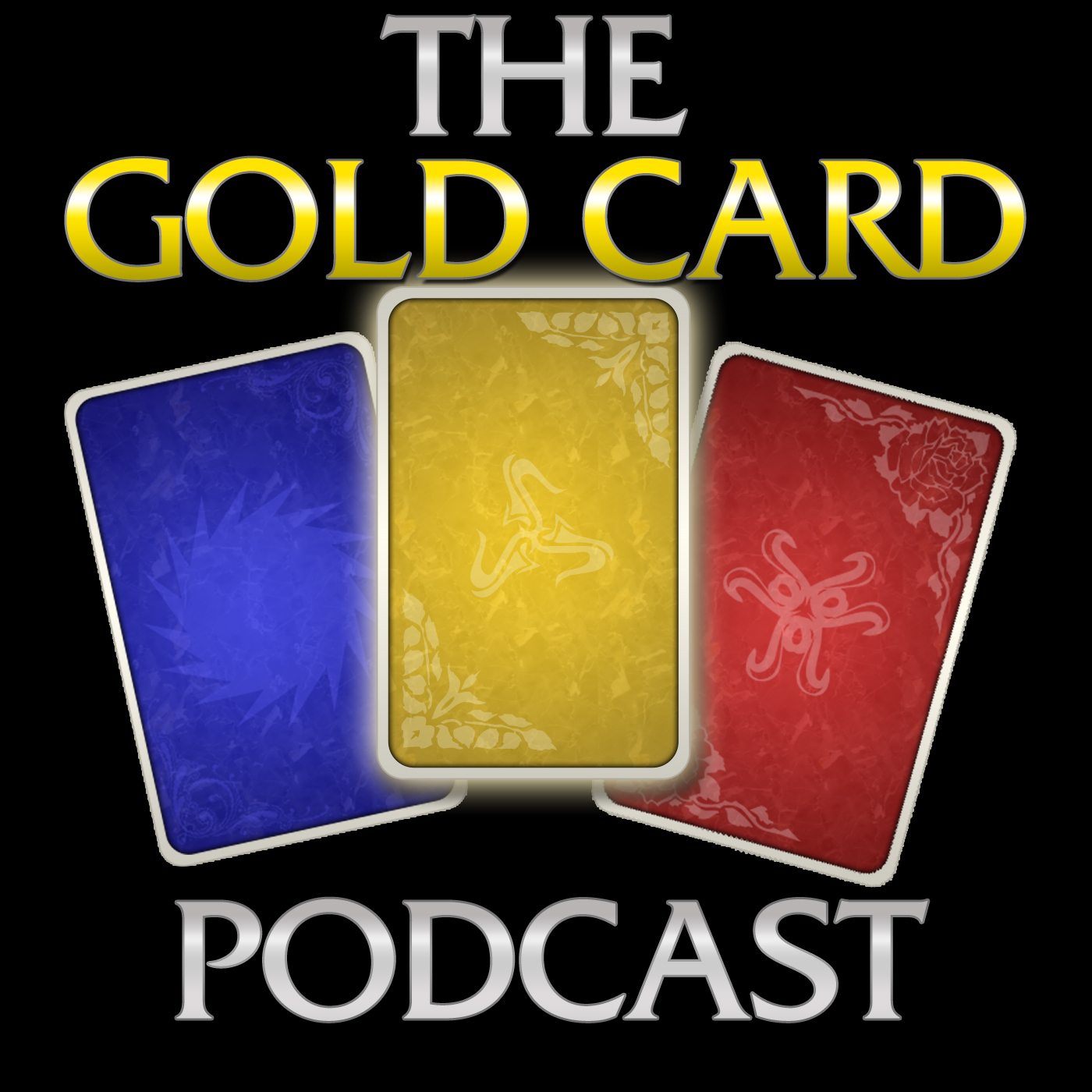 Episode 101 -Playoffs and Technical Difficulties
Apr 7th, 2021 by Vince
Episode 101 - Playoffs and Technical Difficulties
Recorded on April 7th, 2021
We stream most episodes of the show over on The Esports Department Twitch Channel 
The Gold Card Podcast finally has it's own Twitter handle! @GoldCardPodcast
We made it to Episode 100! Thanks you all of you that have listened throughout the years and here's to many more!
In a show plagued by technical difficulties, John, Josh, and Vince get some playoff opinions on the table for the final 3 and 4 in the four major leagues as well as some big picture discussion.
We apologize for the technical difficulties. For those that were watching the live stream they witnessed it in person but essentially what happened was for seemingly no reason whatsoever the recording software suddenly stopped picking up everyone besides Vince. After trying a few fixes and work arounds live on air we decided to just roll on with the podcast to finish out the last 15 or so minutes. It turns out that was corrupted too. I'll be trying to figure out what went wrong for next week but we didn't want to let this recording go to waste either given the time sensativity of the subject matter.
0:00:10 - Introduction
0:07:50 - News: MSI Starts May 6th
0:08:45 - TOP vs EDG Thursday AND Saturday Slate LPL Semis
0:28:25 - 100 Thieves bitchfest
0:36:10 - LCK Spring Grand Finals: DAMWON vs Gen.G
0:43:30 - LEC Loseres (lol) Bracket: G2 vs Rogue
0:54:00 - LCS Loseres Semis: TSM vs Liquid
0:59:40 - Assorted speculation on future slates... audio starts cutting out
~1:00:00 - Edited tag with summary and POTW after technical difficulties. See above note.
Pick of the Week Records (full sheet linked)
Don't forget to rate, subscribe, and leave a review. Vince will read every single review left on iTunes on the cast! If it's good, or at least entertaining, we have some prizes lined up!
The Gold Card Podcast is brought to you by TheEsportsDepartment.com! Analysis, projections, FL optimizer, and more!
John and Vince were both guests on RotoGrinders' Morning Grind Podcast. We'd like to thank Stevie for having us on! Check him out @SteveTPFL !
Vince was a guest on The Deep Dive April 1st
2021 Pick of the Week Records (Winnings assuming one unit on each bet):
Vince:  5 - 8 (-1.745u)
John:  7 - 6 (+2.2u)
Chris: 6 - 6 (+3.04u)
Josh: 6 - 6 (+0.71u)
Guests: 1 - 0 (+1.01 units)
Listeners:  8 - 4 (+5.32 units)
Main cast: 24 - 26 (+6.49 units)
ROI (main cast): +8.76%
ROI (with guests and listeners): +16.74%
Hosts:
Vince C @GelatiLOL
John George @TheEsportsPlug
Chris C @Prim3LoL 
Joshua Roberts @RobertsNumber49
The opening theme is "Clouds" by Harvey and the Hendersons (Instagram)(Facebook)
The closing theme is "Wasp in a Hat"  by The Tea Club (Facebook)
Share
|
Download