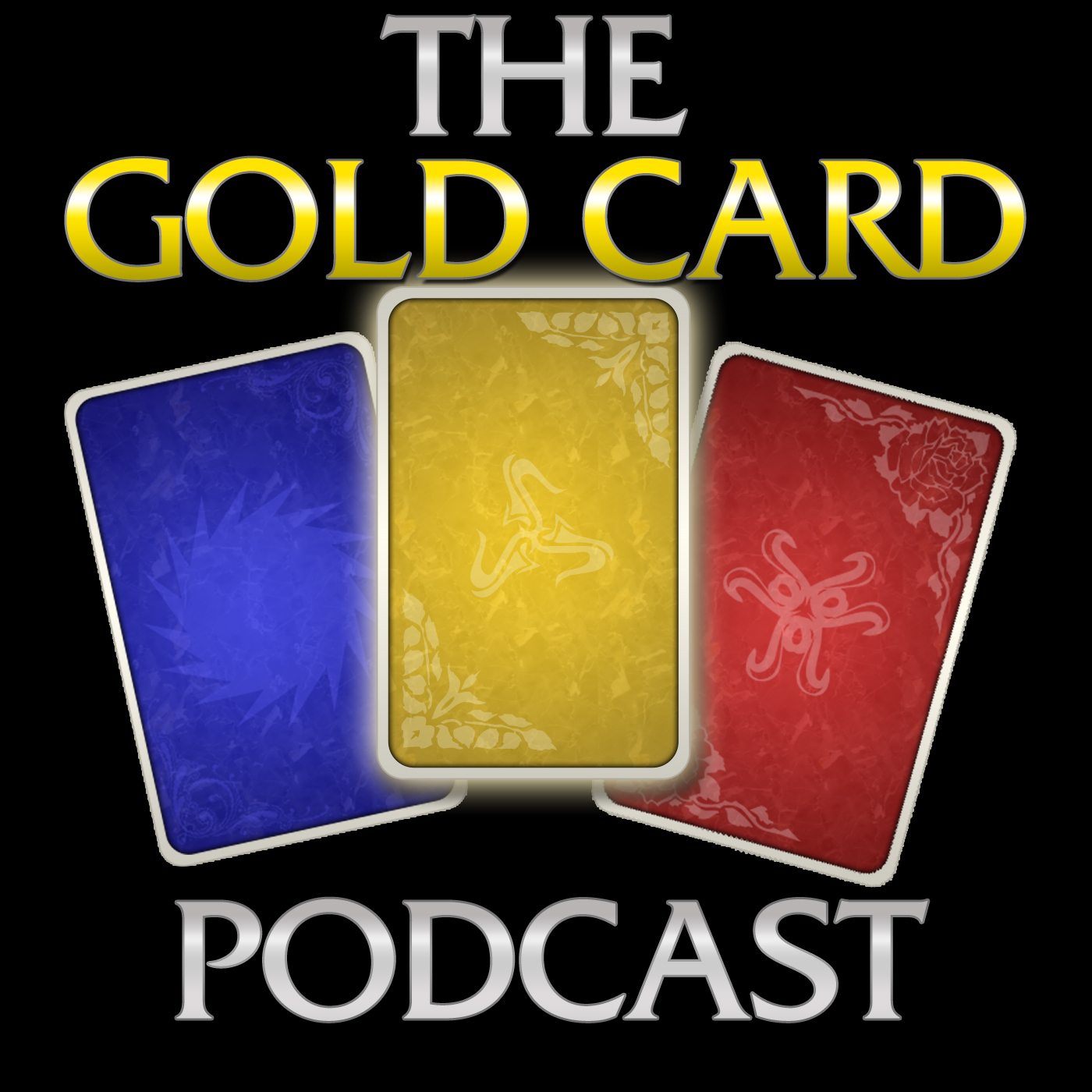 Episode 77 - Drew Brees and the Worlds Main Event
Oct 1st, 2020 by Vince
Episode 77 - Drew Brees and the Worlds Main Event
Recorded on: September 30th, 2020
The usual crew, John, Josh, Vince, and Chris spend some time recapping the Play-In stage, their thoughts on the wildcard regions in general, and players that stuck out to them. From there they dive into the main event group stage, their big picture approach to it, and the matchups themselves. Pick of the week and... a little bonus content at the end ;-)
Don't forget to rate, review, and subscribe on iTunes or wherever you consume the show! It helps out visibility and gets the name out there!
The Gold Card Podcast finally has it's own Twitter handle! @GoldCardPodcast
Intro
Play-In Stage Recap
Worlds Main Event Group Stage Days 1-4
Pick of the Week
Sign Offs
Don't forget to rate, subscribe, and leave a review. Vince will read every single review left on iTunes on the cast! If it's good, or at least entertaining, we have some prizes lined up!
The Gold Card Podcast is brought to you by TheEsportsDepartment.com! Analysis, projections, FL optimizer, and more!
Chris works with The Game Haus who present awesome LOL content!

John and Vince were both guests on RotoGrinders' Morning Grind Podcast. We'd like to thank Stevie for having us on! Check him out @SteveTPFL !
Vince was a guest on The Deep Dive April 1st
2020 Pick of the Week Records (Winnings assuming one unit on each bet):
Vince: 19 - 10 (+7.18u)
John:  13 - 16 (-2.87u)
Chris: 8 - 18 (-7.18u)
Josh: 10 - 8 (+5.37u)
Kalvin: 6 - 4 (+4.71u)
Listeners: 2 - 4 (+0.07u)
As a cast: 56 - 56 (+8.98u)
Hosts:
Vince C @GelatiLOL
John George @TheEsportsPlug
Chris C @Prim3LoL 
Joshua Roberts @RobertsNumber49
The opening theme is "Clouds" by Harvey and the Hendersons (Instagram)(Facebook)
The closing theme is "Wasp in a Hat"  by The Tea Club (Facebook)
Share
|
Download