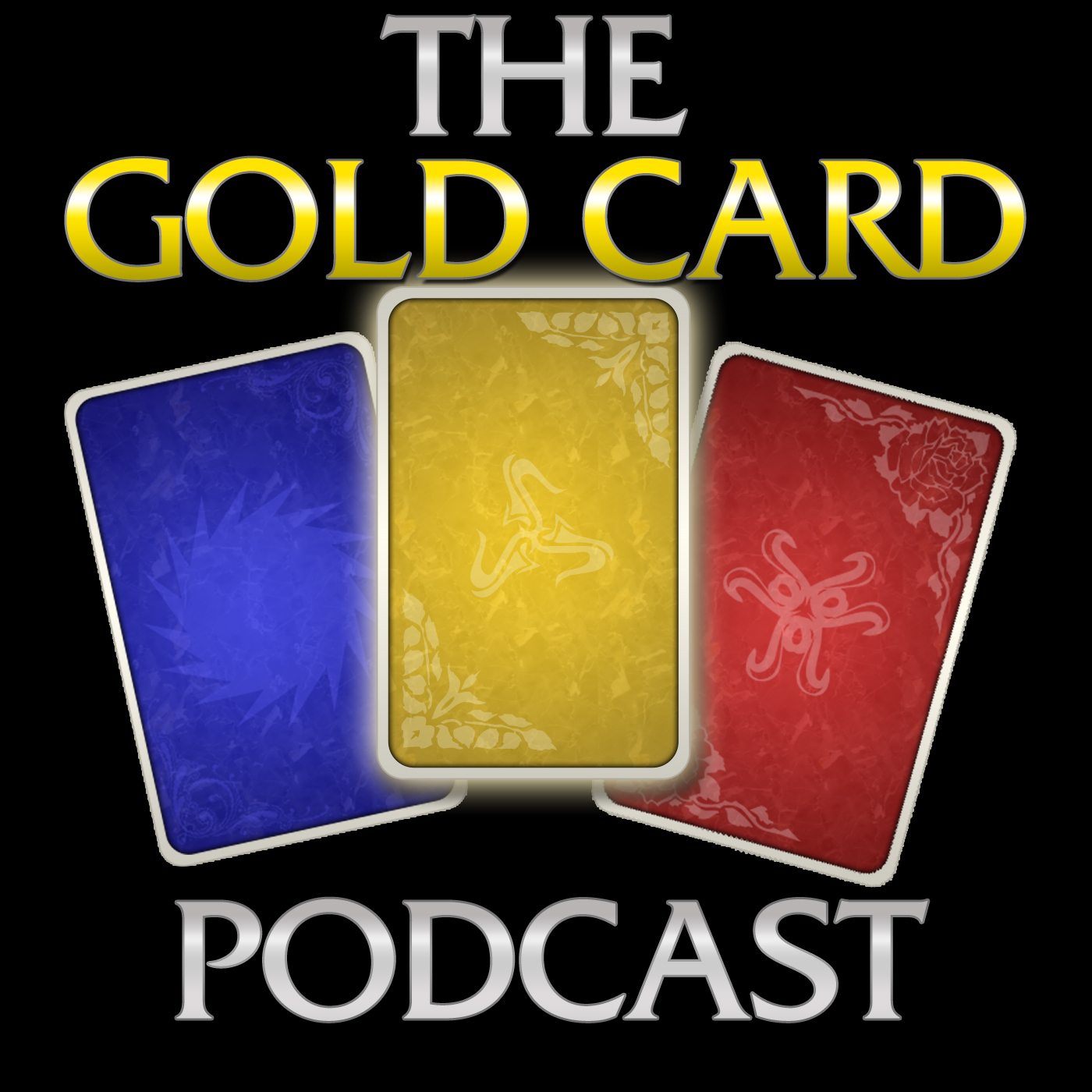 Episode 78 - Hittin'It and Quittin' It with Big Underdogs
Oct 7th, 2020 by Vince
Episode 78 - Hittin' It and Quittin' It with Big Underdogs
Recorded on: October 6th, 2020
Josh, John, Vince, and eventually Chris recap the first round robin of the main event group stage, answer a few listener questions, and dive right into the second round robin starting on Thursday with some insight into how we're approaching things from a betting and DFS perspective.
Don't forget to rate, review, and subscribe on iTunes or wherever you consume the show! It helps out visibility and gets the name out there!
The Gold Card Podcast finally has it's own Twitter handle! @GoldCardPodcast
Intro
0:01:59 - Listener Questions (thanks to @gaucholoco3 and @BigKev)
0:12:00 - Side Topic: Playing off-meta champions viable or not?
0:21:55 - Recapping the first round robin
0:43:32 - Thursday Group A
1:07:30 - DraftKings format for second round robin
1:11:29 - Friday Group B
1:26:35 - Saturday Group C
1:41:12 - Sunday Group D
1:54:25 - Pick of the Week
Sign Offs
Don't forget to rate, subscribe, and leave a review. Vince will read every single review left on iTunes on the cast! If it's good, or at least entertaining, we have some prizes lined up!
The Gold Card Podcast is brought to you by TheEsportsDepartment.com! Analysis, projections, FL optimizer, and more!
Chris works with The Game Haus who present awesome LOL content!

John and Vince were both guests on RotoGrinders' Morning Grind Podcast. We'd like to thank Stevie for having us on! Check him out @SteveTPFL !
Vince was a guest on The Deep Dive April 1st
2020 Pick of the Week Records (Winnings assuming one unit on each bet):
Vince:  20 - 10 (+7.72u)
John:  13 - 17 (-3.87u)
Chris: 8 - 19 (-8.18u)
Josh: 11 - 8 (+6.05u)
Kalvin: 6 - 4 (+4.71u)
Listeners: 2 - 5 (-0.93u)
As a cast: 58 - 58 (+8.2u)
Hosts:
Vince C @GelatiLOL
John George @TheEsportsPlug
Chris C @Prim3LoL 
Joshua Roberts @RobertsNumber49
The opening theme is "Clouds" by Harvey and the Hendersons (Instagram)(Facebook)
The closing theme is "Wasp in a Hat"  by The Tea Club (Facebook)
Share
|
Download