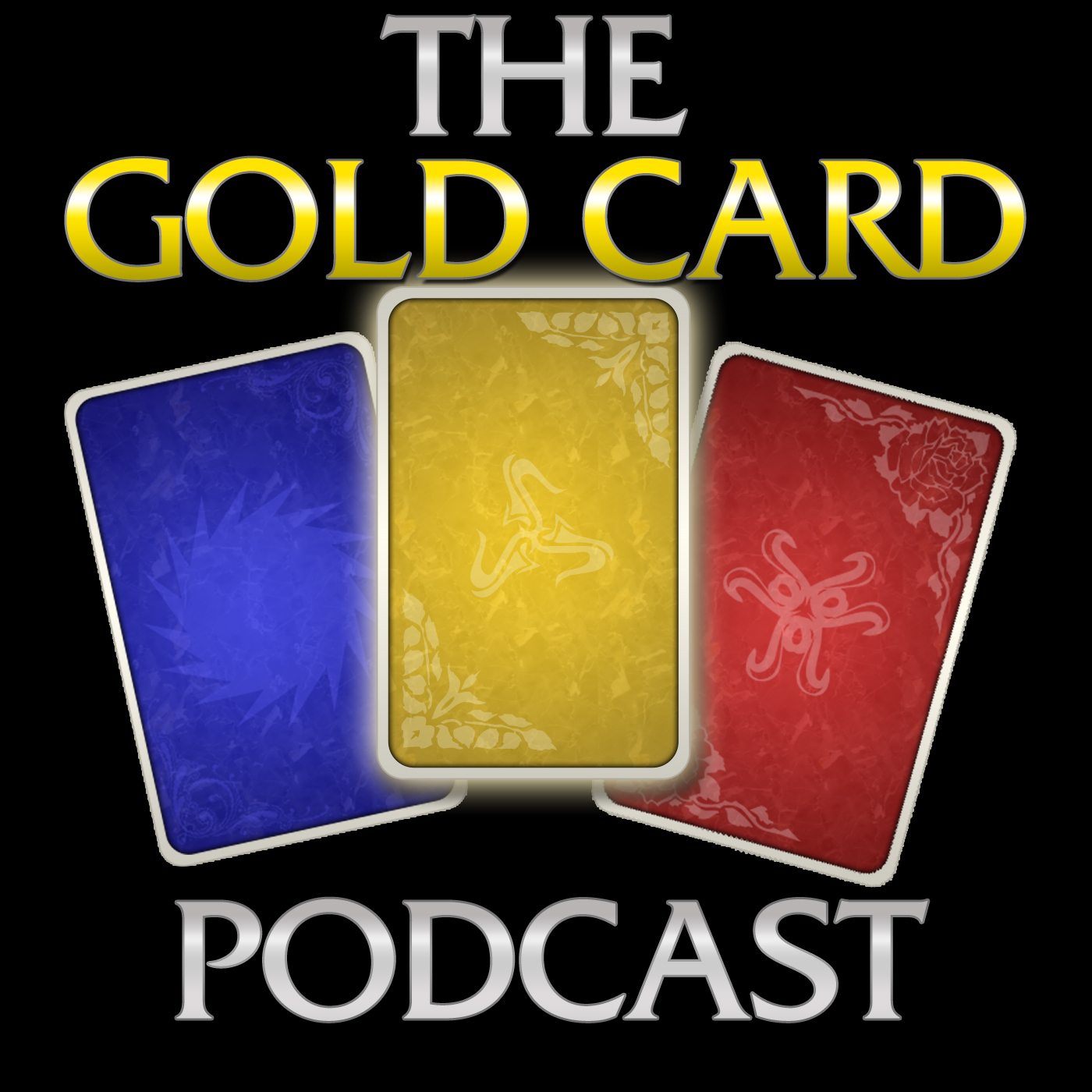 Episode 80 - Worlds 2020 Semifinals
Oct 21st, 2020 by Vince
Episode 80 - Worlds 2020 Semifinals
Recorded on: October 21st, 2020
The gang gets a little rowdy on this show while recapping quarterfinals, answering an intriguing listener question, and previewing and breaking down this weekend's semifinals showdowns.
My time stamps got lost on this one but we start talking about the matches around the 57 minute mark for those that prefer to skip to that.
John will be streaming his journey to duo with a relatively new player Wilson in an attempt to get to gold before the end of the season in a couple of weeks via The Esports Department stream at www.twitch.tv/TheEsportsDepartment
The Gold Card Podcast finally has it's own Twitter handle! @GoldCardPodcast
Intro
Quarterfinals Recap
Listener Question (compliments of BigKev)
Semifinal #1: DAMWON Gaming vs G2 Esports (Saturday)
Semifinal #2: TOP Esports vs Suning Gaming (Sunday)
Pick of the Week!
Sign Offs
Don't forget to rate, subscribe, and leave a review. Vince will read every single review left on iTunes on the cast! If it's good, or at least entertaining, we have some prizes lined up!
The Gold Card Podcast is brought to you by TheEsportsDepartment.com! Analysis, projections, FL optimizer, and more!
Chris works with The Game Haus who present awesome LOL content!

John and Vince were both guests on RotoGrinders' Morning Grind Podcast. We'd like to thank Stevie for having us on! Check him out @SteveTPFL !
Vince was a guest on The Deep Dive April 1st
2020 Pick of the Week Records (Winnings assuming one unit on each bet):
Vince:  22 - 10 (+9.65u)
John:  14 - 18 (-3.41u)
Chris: 8 - 21 (-10.18u)
Josh: 12 - 9 (+9.35u)
Kalvin: 6 - 4 (+4.71u)
Listeners: 3 - 6 (-1.33u)
As a cast: 62 - 62 (+11.89u)
Hosts:
Vince C @GelatiLOL
John George @TheEsportsPlug
Chris C @Prim3LoL 
Joshua Roberts @RobertsNumber49
The opening theme is "Clouds" by Harvey and the Hendersons (Instagram)(Facebook)
The closing theme is "Wasp in a Hat"  by The Tea Club (Facebook)
Share
|
Download